11 August 2016
EDITORIAL | The Guardian view on housing policy: a rethink is needed
The government has boosted demand but not supply. There are too few new homes, and too many penalties on social housing. It's not a policy, it's a disaster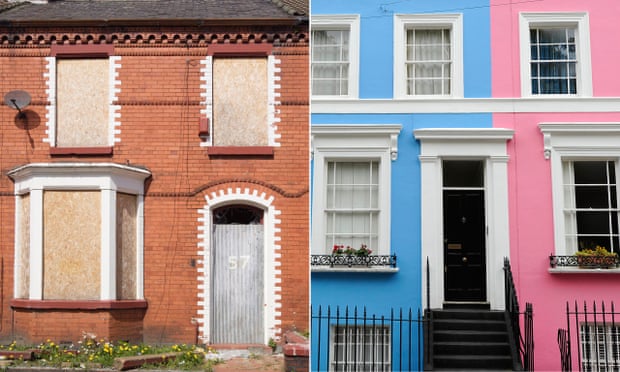 It is very hard to detect what this government thinks a successful housing policy looks like. In the past six years, the party of home ownership has failed to revive home ownership. Far from the Tory dream of a Britain transformed into a property-owning democracy, the median price for a house is now nearly nine times the median income and generation rent struggles to put so much as a toe on the property ladder at all.
Meanwhile, the long war of attrition against social housing goes on: right to buy, almost moribund by 2010, was fanned back into life with new and bigger discounts in the early coalition years. Council receipts from the discounted sales were cut to a third of the sale price, which has to be reclaimed in a slow and bureaucratic process from central government to meet the obligation imposed by Whitehall to replace all right to buy sales. In fact, councils are now building just one new home for every nine sold.
The Local Government Association, representing councils in England and Wales, says a rethink is essential if the right to buy is going to benefit more than this generation. Soon, higher-value council properties will have to be sold too, to fund a new assault on social housing, the introduction of the right to buy for housing association tenants. The latest English Housing Survey found that tenants were paying up to half their income on rent – even more in London. Meanwhile the rent councils receive is being cut year on year. The LGA foresees a £2bn hole in council finances by 2020.
An era of very low interest rates, and the new ability of people with pension pots to invest in property rather than buy an annuity with it, is propelling a huge market in buy-to-let. It has slowed with new higher stamp duty, but the grants designed to support first-time buyers have had only a limited effect as the supply of new homes continues to lag far behind demand, putting the next move out of reach. There are already 1.4 million people on council waiting lists. The cost of housing benefit for tenants in private accommodation is soaring along with rents – and homelessness. Earlier this month, the Resolution Foundation published research showing unaffordable home ownership is not just a London problem but affects people across the whole of the United Kingdom. It is at its lowest level since the early 2000s. The number of new homes started was less than 150,000 last year, the average house price has risen 60% in 13 years, while pay for many people has risen at only a fraction of that rate. On some estimates, in less than a decade there will be a shortfall of at least 4m affordable homes. Whatever its intentions, the government appears to have created a housing catastrophe.
The Local Government Association is controlled by Conservative councillors. It is not a radical organisation trying to challenge government. It merely wants voters able to live in homes they can afford to buy or rent. They know how to do it. Theresa May promised a country that did not entrench privilege. Housing is a good place to start.